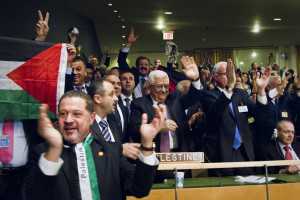 Robert C. Johnston.
This was printed in The Australian on November 30, 2012, following a successful UN General Assembly vote to grant non-member observer state status to Palestine.
PALESTINIANS deserve their own state and national identity. Granting observer status is a forward step along that path. That Palestinians want to be recognised by the UN is an indication they desire to be counted among the forum of nations.
It is a worthy aspiration. Our support of Palestinian right to sovereignty need not come at the expense of Israel. We do not need to choose sides.
Granting observer status is more likely than repression to temper extreme voices in the Palestinian leadership and raise moderates willing to support Israel's right to exist.